TOTAL WAR™: PHARAOH IS OUT NOW
WILL YOU RISE ABOVE YOUR ENEMIES TO BECOME EGYPT'S NEXT GREAT LEADER?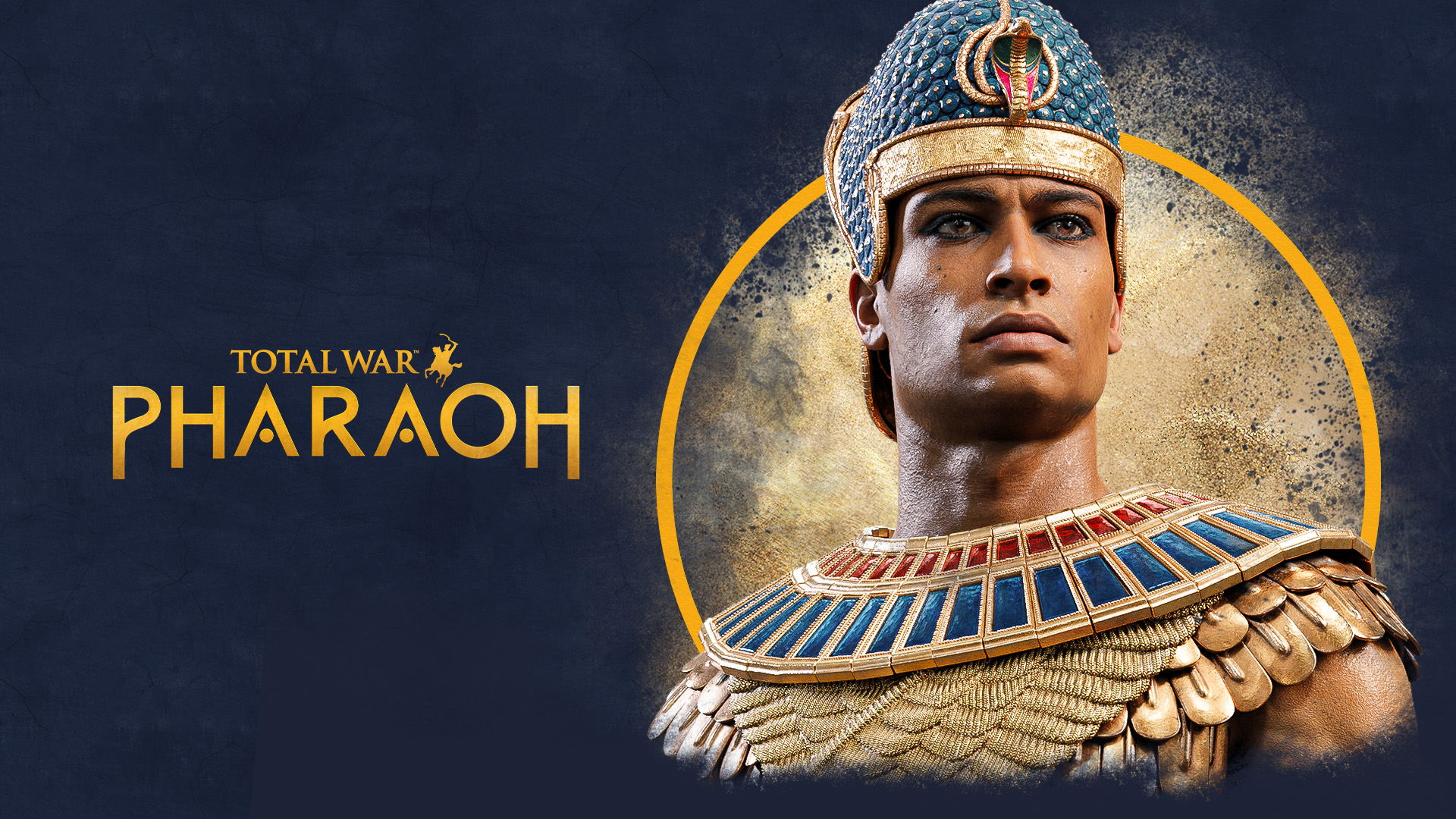 LONDON – OCTOBER 11TH, 2023 – SEGA® Europe, Limited and The Creative Assembly™ Limited. are proud to announce the launch of Total War™: PHARAOH on Steam for Windows PC. A return to the historical roots of the iconic strategy game franchise, Total War: PHARAOH immerses players in the turbulent events of the Egyptian New Kingdom period where they'll determine the fate of three great cultures as they fight for survival amid the cataclysmic Bronze-Age Collapse. ​
Watch the release trailer here: https://youtu.be/xLhE6ZOJvFg
REWRITE HISTORY IN YOUR VISION
A strategy game where turn-based civilisation management and real-time strategy battles collide, Total War: PHARAOH empowers players to rule an iconic Bronze-Age civilisation and rewrite history in their own vision. Manage your empire in matters of diplomacy, economy, and military strength, before commanding thousands strong legions of soldiers and war machines in intense tactical conquests across a vibrant recreation of this turbulent age.
Total War: PHARAOH - KEY FEATURES:
Events Inspired By History: Experience an authentic recreation of Ancient Egypt and witness the death of Pharaoh Merneptah as you prepare your people to stand against the civilisation defining events of the Bronze-Age collapse.
Unearth Ancient Egypt: Uncover a beautiful and vibrant recreation of Ancient Egypt at the height of its power. From the fertile banks of the river Nile to the windswept, arid deserts of the Sinai Peninsula and the mountainous crags of ancient Anatolia, this magnificent visual reimagining brings the beauty and brutality of Egypt's most tumultuous era to life. ​
Diverse Playstyles: Wage war with three unique Bronze-Age Cultures; the Egyptians, Hittites and Canaanites and choose one of their historical leaders to command your armies. Charm the courts as peerless diplomats, charge into battle as unwavering commanders or cause chaos as fearless warlords.
Conquer The Bronze-Age: Prove your legitimacy to become Pharaoh, or Great King, and expand your growing empire on a campaign map that spans the rich cultural hubs of Egypt, Canaan and Anatolia.
Near-Infinite Possibilities: With a brand-new Campaign Customisation feature, no two campaigns will ever feel the same. Determine how you play with an extended range of options, such as random starting positions for all factions, detailed resource settings, the ability to toy with natural disasters and much more
Dynamic Weather: Enemy armies aren't the only challenges to overcome on the battlefield. Lead your soldiers through sudden and dramatic shifts in weather, such as thunderstorms and sandstorms, and witness the tides of battle turn as it directly impacts the surrounding terrain.
Worship The Gods: Pledge your allegiance to the gods of this ancient world with nineteen deities to choose from, spread across each of the cultural pantheons. Show enough reverence to earn gameplay bonuses but disrespect them at your peril.
Newcomer Friendly: The new tutorial system is perfect for brand-new players and those requiring a refresher course on the mechanics of the game. Here players will learn basic and advanced techniques of generalship and engage in a narrative experience that leads into the main campaign.
And Much More: Emulate the deeds of past Pharaohs, customise your bodyguard, embark on grand sieges, manipulate the courts, fight back against the mysterious Sea Peoples invaders and much more.
EARLY ADOPTER BONUS
As an early-adopters bonus, players who purchase Total War: PHARAOH within the first week of its release can gain access to the Avatar of the Gods Cosmetic Pack, and the Heart of the Shardana Cosmetic pack. For more information regarding each, please visit the Total War: PHARAOH FAQ.
For more information about Total War: PHARAOH and the other Total War games in development, visit the Total War or Total War: PHARAOH website and follow us on Facebook and Twitter. Subscribe to Total War's Youtube Channel for future news about gameplay videos.
---
About Total War™:
With more than 42.5 million copies sold, Total War is one of the most established and critically acclaimed series in gaming. A drive for historical authenticity and superb gaming quality has helped establish the franchise as one of the most successful PC games of all time. Alongside the core historical-based games, the Total War series has expanded to include free-to-play mobile (Total War Battles™: KINGDOM), fantasy epics (Total War™: WARHAMMER®), and historical snapshots (Total War Saga™: THRONES OF BRITANNIA). www.totalwar.com
About The Creative Assembly™ Limited.
The Creative Assembly Limited. is one of Europe's leading games development studios, founded in 1987 and located in West Sussex, UK and in Sofia, Bulgaria. With a heritage of award-winning AAA titles, including the multi-million selling Total War™ series, Creative Assembly continues to build an impressive portfolio of games and world-renowned partnerships; working with Games Workshop on Total War™: WARHAMMER®, Twentieth Century Fox on Alien: Isolation, plus 343 Industries and Microsoft on Halo Wars 2. Creative Assembly has, with their exceptionally talented team of over 700, amassed a wealth of awards, including multiple Best Place to Work awards and recent accolades from BAFTA, Music+Sound and Develop's Industry Excellence awards. www.creative-assembly.com
About SEGA® Europe Limited:
SEGA Europe Limited is the European Distribution arm of Tokyo, Japan-based SEGA CORPORATION, and a worldwide leader in interactive entertainment both inside and outside the home. The company develops and distributes interactive entertainment software products for a variety of hardware platforms including PC, wireless devices, and those manufactured by Nintendo, Microsoft and Sony Interactive Entertainment Europe. SEGA wholly owns the video game development studios Two Point Studios, Creative Assembly, Relic Entertainment, Amplitude Studios, Sports Interactive and HARDlight. SEGA Europe's website is located at www.sega.co.uk
---
Assets
Battle Screenshots
https://sega-press.com/download/316125/42e45c77eb1a228749239ec7b06f43dec1ae3314
Campaign Screenshots
https://sega-press.com/download/316127/d128521655690fd319362f582b0f41767a49f423
B-Roll
​https://sega-press.com/download/316123/2608992d213b977eae43ae3dc918b2e8856230ea ​