Total War™: MEDIEVAL II – Kingdoms Expansion Coming To iOS and Android November 10th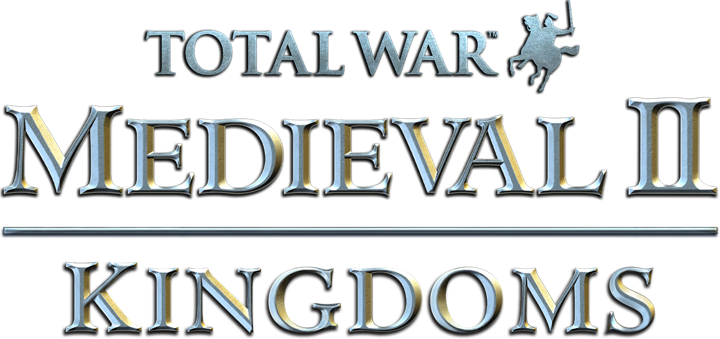 Feral Interactive and Creative Assembly™ has announced that the Kingdoms expansion for Total War™: MEDIEVAL II will release for iOS and Android on Thursday, November 10th, 2022.
Total War™: MEDIEVAL II - Kingdoms will bring over 400 years of tempestuous history to the acclaimed mobile version of this strategy classic. A massive expansion to the base game, Kingdoms offers four new campaigns in a single in-app purchase:
Americas: The technologically sophisticated Spanish conquistadores begin their brutal conquest of the New World. Resisting them are Aztecs, Mayans and four other meso-American peoples, ready to use their overwhelming numbers to send the invaders back across the ocean.
Britannia: A five-way struggle for dominance of the British Isles. England must defend herself on all sides from Scotland, Wales, Ireland and Norway, as they vie for the prize of the English throne.
Crusades: Charismatic leaders such as Richard the Lionheart and Saladin wage war for the Holy Land in a pivotal clash of civilisations and religions.
Teutonic: The ruthless Teutonic Order of German crusading knights lead a bloody campaign, backed by the Holy Roman Empire, to deliver the Pagan peoples of the north to Christianity.
Kingdoms brings a total of 24 playable factions – 14 brand new to the expansion and 10 favourites returning to the fray – and includes new units and abilities to deploy on the battlefield across a much-expanded map.
Watch the trailer for Total War™: MEDIEVAL II - Kingdoms.
Ancient rivalries will be revived and history rewritten! Total War™: MEDIEVAL II – Kingdoms is coming to mobile on November 10th as an in-app purchase for £5.99. The base game Total War™: MEDIEVAL II is available for iOS and Android on the App Store and Google Play Store now.
###
About Feral Interactive
Feral Interactive is a leading developer and publisher of games for macOS, Linux, iOS, Android, Nintendo Switch and Windows platforms, founded in 1996 and based in London, England. It is responsible for such hits as Alien: Isolation™ for iOS, Android, macOS, Linux and Nintendo Switch, GRID™ Autosport for iOS, Android and Nintendo Switch, ROME: Total War™, Tropico™, Company of Heroes™, XCOM® 2 Collection and Total War™: MEDIEVAL II for iOS and Android, Life is Strange 2, Shadow of the Tomb Raider®, Total War: THREE KINGDOMS, XCOM® 2, Company of Heroes™ 2, Total War: WARHAMMER I and II for macOS and Linux, and Total War: WARHAMMER III for macOS. Feral Interactive also developed the Windows version of Total War: ROME REMASTERED as well as publishing the title on macOS and Linux. Visit the Feral Interactive website and find us on Twitter or Facebook.
About Creative Assembly
Creative Assembly is one of Europe's leading games development studios, founded in 1987 and located in West Sussex, UK and in Sofia, Bulgaria. With a heritage of award-winning AAA titles, including the multi-million selling Total War™ series, Creative Assembly continues to build an impressive portfolio of games including the newly announced first person shooter HYENAS and through world-renowned partnerships; working with Games Workshop on Total War™: WARHAMMER®, Twentieth Century Fox on Alien: Isolation, plus 343 Industries and Microsoft on Halo Wars 2. Creative Assembly has, with their exceptionally talented team of over 800, amassed a wealth of awards, including multiple Best Place to Work awards and recent accolades from BAFTA, Music+Sound and Develop's Industry Excellence awards. www.creative-assembly.com
About Total War™
With more than 37.8 million copies sold, Total War is one of the most established and critically acclaimed series in gaming. A drive for historical authenticity and superb gaming quality has helped establish the franchise as one of the most successful PC games of all time. Alongside the core historical-based games, the Total War series has expanded to include free-to-play mobile (Total War Battles™: KINGDOM), fantasy epics (Total War™: WARHAMMER®), and historical snapshots (Total War Saga™: THRONES OF BRITANNIA). www.totalwar.com
About SEGA Europe Limited
SEGA Europe Limited is the European Distribution arm of Tokyo, Japan-based SEGA CORPORATION, and a worldwide leader in interactive entertainment both inside and outside the home. The company develops and distributes interactive entertainment software products for a variety of hardware platforms including PC, wireless devices, and those manufactured by Nintendo, Microsoft and Sony Interactive Entertainment Europe. SEGA wholly owns the video game development studios Two Point Studios, Creative Assembly, Relic Entertainment, Amplitude Studios, Sports Interactive and HARDlight. SEGA Europe's website is located at www.sega.co.uk