ROADMAP TO THE FUTURE – A LOOK AHEAD FOR COMPANY OF HEROES 3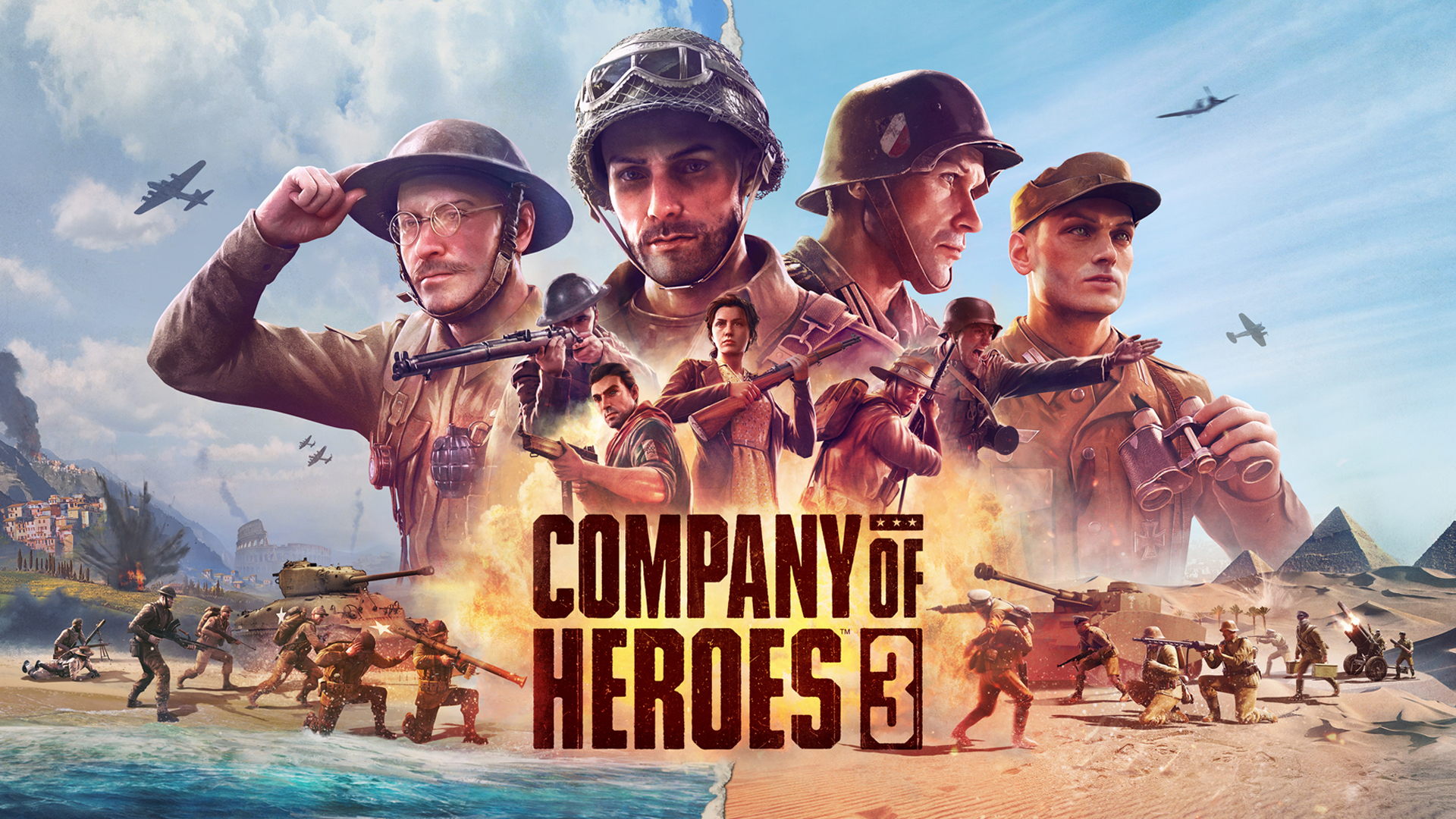 Today, Relic Entertainment unveils the next steps for Company of Heroes 3 with an all-new content roadmap, including an upcoming PC update with a host of gameplay changes and the Console Edition receiving, content updates, enhancements and bug fixes. ​ The new roadmap gives fans an overview of key updates and features coming to the game this year. To learn more, check out this video.
Included in the roadmap is the new PC update, Umbral Wasp, targeted for release in October. Umbral Wasp will bring improved unit and animation responsiveness, unit pathfinding, a new 4v4 map, a reprised 1v1 map, further balancing, and other gameplay improvements. The PC Edition of CoH3 will receive more updates with fan-requested features, like Replay System and enhanced Unit Responsiveness, later this year.
Company of Heroes 3 Console Edition will receive the Brass Leopard update in September, bringing a new map, gameplay improvements, and audio updates to console players.
Fans yearning for more content will not have to wait much longer, with work surrounding a CoH3 expansion well underway for release later this year - keep your eyes on the official CoH Blog for the most up-to-date information.
For more information about Company of Heroes 3, head to www.companyofheroes.com, where players can also sign up for Relic's community feedback platform. You can follow the game on YouTube, Twitter, Instagram, and Facebook.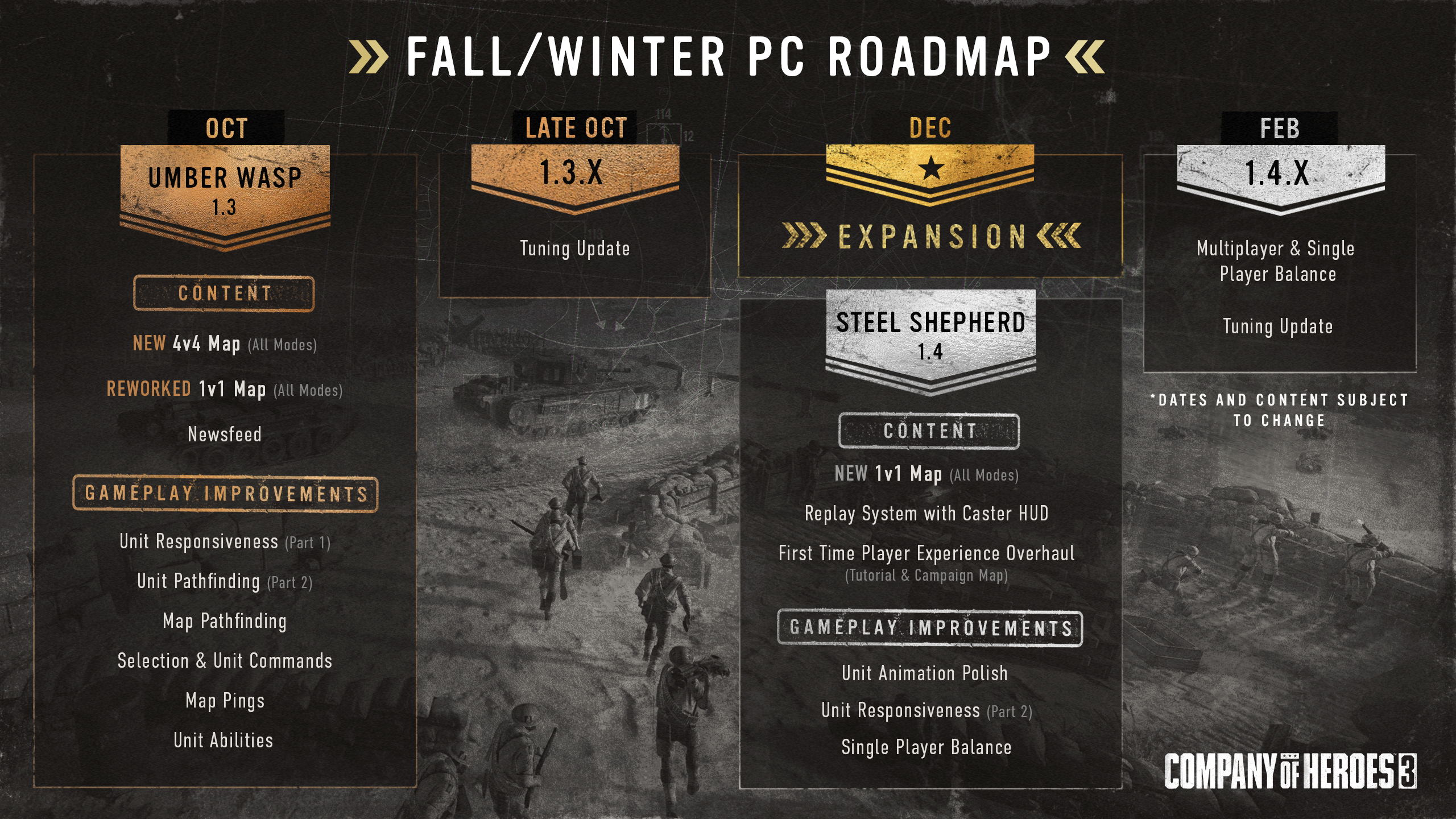 ASSETS
MP4 video: https://sega-press.com/download/315173/333cf8b0972ba14b7c796081fc0f46b629de9326
Blog URL: https://community.companyofheroes.com/coh-franchise-home/company-of-heroes-3/blogs/77-fall-winter-pc-roadmap
YouTube URL: https://www.youtube.com/watch?v=OQ5UGfnN2Uk