NetEase Games Announces Total War Battles: WARHAMMER
Officially Licensed by Creative Assembly and Games Workshop, the third release in the award-winning Total War Battles mobile series will bring deep strategic gameplay in the epic Warhammer Fantasy Battles world to millions of devices worldwide.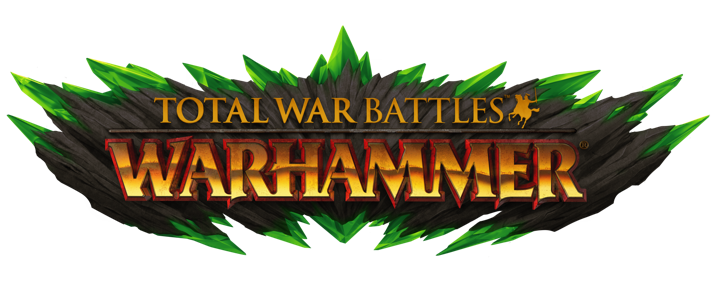 GUANGZHOU, China – NetEase Games, the online games division of NetEase, Inc. (NASDAQ: NTES, HKG: 9999), The Creative Assembly™ Ltd., part of SEGA® Europe Ltd., and Games Workshop® are delighted to announce an expanded mobile gaming partnership. Total War Battles™: WARHAMMER® will be developed and published by NetEase Games.
Total War Battles: WARHAMMER places the rich lore and sensational characters of Games Workshop's extraordinary Warhammer setting in the palm of your hand, while tailoring all the spectacle of the critically acclaimed Total War™ franchise for mobile play. Running on Unreal Engine 4, Total War Battles: Warhammer will reproduce and adapt the magnificent sweeping battle scenes and empire building hallmarks of the series, all for smaller screens.
"We are really excited about collaborating with Creative Assembly to bring the rich, exciting experience of Total War Battles: WARHAMMER to worldwide gamers" said Ming Huang, lead producer at NetEase Games on Total War Battles: WARHAMMER, "We believe we have captured the distinction of the massive multiplayer environment and that the immersive tactical gameplay will have players coming back for more."
"While the third part of the Total War: WARHAMMER trilogy continues to be our next major release at CA, it's fantastic to be able to work with expert partners, to add a further experience for new platforms and players," said Rob Bartholomew, Chief Product Officer for Creative Assembly. "Bringing our fantasy epic to millions of mobile players is another important step toward offering a Total War experience for every kind of strategy fan."
"This product further establishes the truly global appeal of the Warhammer IP, and gives the opportunity for millions of new players to experience its grandeur and glory on a massive amount of mobile devices." Said Jon Gillard, Global Head of Licensing at Games Workshop "Extending our wildly successful partnership with SEGA into a further one with Netease continues to show the power of this great long term collaboration and we're looking forward to welcoming many new fans into the world of Warhammer!"
The closed beta test of Total War Battles: WARHAMMER will launch later this year on mobile devices.
This mobile gaming partnership is an extension of the deal between the two studios announced in August 2019, whereby NetEase Games secured publishing rights for Total War's award-winning historical catalogue up to and including the record-breaking Total War: THREE KINGDOMS™.
To stay up to date on Total War Battles: WARHAMMER, please visit the official website at https://www.totalwarbattles.com/warhammer and sign up to receive the latest information. You can also join the game's official Discord server at https://discord.gg/nUJXB8pss5 to follow the latest development update and get the opportunity to test the game.
- - - - - - - - - - -- - - - - - - - - - -- - - - - - - - -- - - - -- - - - - -- - - - - - - - - -- - - - - - -- - - - - -
About NetEase Games
NetEase Games is the online games division of NetEase, Inc. (NASDAQ: NTES; HKEX: 9999), developing and operating some of the most popular PC-client and mobile games in markets including China and Japan. As one of the world's largest incubators of quality online game content, NetEase Games is dedicated to supporting the growth of innovative studios around the globe and growing an international presence along the way. To complement its self-developed games and world-class R&D capabilities, NetEase Games also partners with other industry leaders including Blizzard Entertainment, Mojang AB (a Microsoft subsidiary) and other global game developers to operate some of the most popular international online games in China. For more information, please visit neteasegames.com.
About SEGA® Europe Ltd:
SEGA® Europe Ltd. is the European Distribution arm of Tokyo, Japan-based SEGA CORPORATION, and a worldwide leader in interactive entertainment both inside and outside the home. The company develops and distributes interactive entertainment software products for a variety of hardware platforms including PC, wireless devices, and those manufactured by Nintendo, Microsoft and Sony Interactive Entertainment Europe. SEGA wholly owns the video game development studios Two Point Studios, Creative Assembly, Relic Entertainment, Amplitude Studios, Sports Interactive and HARDlight. SEGA Europe's website is located at www.sega.co.uk
About Total War™:
With more than 25 million copies sold, Total War is one of the most established and critically acclaimed series in gaming. A drive for historical authenticity and superb gaming quality has helped establish the franchise as one of the most successful PC games of all time. Alongside the core historical-based games, the Total War series has expanded to include free-to-play mobile (Total War Battles™: KINGDOM), fantasy epics (Total War™: WARHAMMER®), and historical snapshots (Total War Saga™: THRONES OF BRITANNIA). www.totalwar.com
About Creative Assembly™:
The Creative Assembly Ltd. is one of Europe's leading games development studios, founded in 1987 and located in West Sussex, UK and in Sofia, Bulgaria. With a heritage of award-winning AAA titles, including the multi-million selling Total War™ series, Creative Assembly continues to build an impressive portfolio of games and world-renowned partnerships; working with Games Workshop on Total War™: WARHAMMER®, Twentieth Century Fox on Alien: Isolation, plus 343 Industries and Microsoft on Halo Wars 2. Creative Assembly has, with their exceptionally talented team of over 500, amassed a wealth of awards, including multiple Best Place to Work awards and recent accolades from BAFTA, Music+Sound and Develop's Industry Excellence awards. www.creative-assembly.com
About Games Workshop®:
Games Workshop® Group PLC (LSE:GAW.L), based in Nottingham, UK, produces the best fantasy miniatures in the world. Games Workshop designs, manufactures, retails, and distributes its range of Warhammer®: Age of Sigmar® and Warhammer® 40,000® games, miniature soldiers, novels and model kits through more than 528 of its own stores (branded Games Workshop® or Warhammer®), the www.games-workshop.com web store and independent retail channels in more than 50 countries worldwide. More information about Games Workshop and its other, related, brands and product ranges (including our publishing division 'Black Library' and our special resin miniatures studio 'Forge World') can be found at www.games-workshop.com.
Media Contacts
NetEase, Inc.
Li Ruohan
Tel: (+86) 571-8985-3378
[email protected]
NetEase Games PR
Zhou Zhaoxi
Tel. (+86) 20-85105163 ext.57169
[email protected]