JOIN AMPLITUDE STUDIOS TO CELEBRATE HUMANKIND's 1st BIRTHDAY!
The HUMANKIND™ Anniversary Event will run from August 17th - 22nd, will feature new and re-activated gameplay challenges, freebies, sales, a special anniversary stream and more!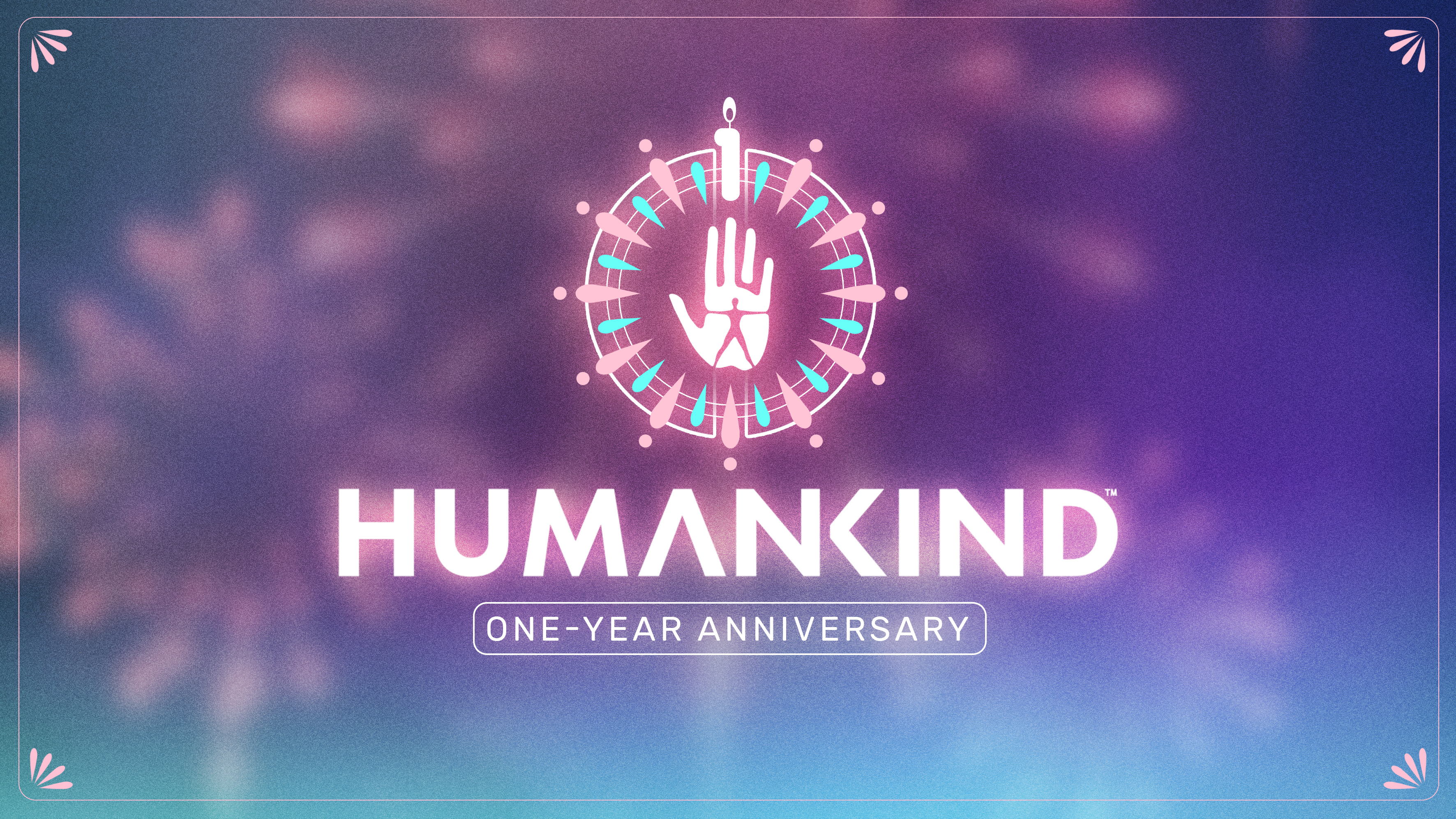 Paris, August 17th 2022 – It's hard to believe that a year has already gone by since we released HUMANKIND™, our turn-based historical strategy game, to the world. The reception was amazing and we were so happy to finally see the game in the hands of the players, but regardless, for us, the launch was only the beginning!
The game has come a long way, thanks as always to the feedback from the community that has helped us fine-tune everything from balancing to end conditions to UI. As a small thank you, we've set up an anniversary event from August 17th - 22nd. Here's what we've got cooking:
Get HUMANKIND 33% off – Plus DLC up to 20% off!
6 free avatar hats -- to customize your in-game avatar and persona. Automatically available when the game is launched.
New in-game challenge scenario: 100 Years War – Play as the Franks and fight swiftly to outsmart your opponent for a chance at first place on the leaderboard!
All previous challenges reactivated – Did you miss out on time limited rewards from the Lunar New Year challenge, or maybe Dia de Los Muertos? Well, now is your chance to grab them!
Special anniversary stream – We're going the extra mile! Join us on Twitch from Aug 17th at 15:00 BST and August 18th 9:00 BST for special guests, a multiplayer game, trivia and more.
A few more surprises – Ever noticed that the city centers in game look a bit like Birthday cakes? Well yeah, us too 😉
For more information check out https://games2gether.com

We hope you enjoy!

- the Ampliteam