HUMANKIND™ CULTURES OF OCEANIA DLC IS OUT NOW
Cultures of Oceania includes 6 new cultures, 6 new wonders, 7 independent peoples, 15 narrative events, and a new soundtrack. It's releasing alongside the Bonny Update and free Caribbean Pirates culture.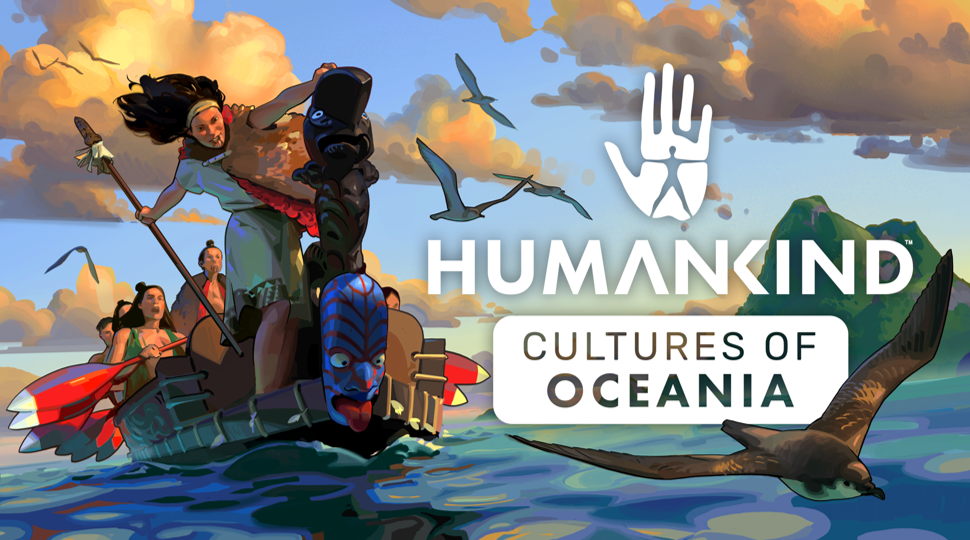 PARIS September 11th – HUMANKIND™ is taking to the seas! Set sail for new horizons with the HUMANKIND™ Cultures of Oceania DLC, out now on Steam & Epic Games Store for £6.99. ​ Plus, an early adopter discount of 10% is available now through September 21st.
HUMANKIND™ is a historical turn-based strategy game in which you'll be leading your people from the Ancient to the Modern age, combining different cultures to create a civilization that's as unique as you are. With the release of Oceania, the total number of cultures in the game is now 86!
NEW DLC OUT NOW – CULTURES OF OCEANIA
​​
​6 New Cultures: ​
Era 1 – Pama-Nyungan (Aesthete) - Pama-Nyungan languages were spoken by groups who spread across most of Australia's territory from the mid-Holocene era onward. Pama-Nyungan speakers brought not only their languages and social organization, but also new cultural and artistic practices as they set down roots.
Era 2 – Polynesians (Expansionist) - During the first millennium BCE's final centuries, the triangle formed by the islands of Tonga, Samoa, and Uvea was the birthplace of Polynesian culture. In this vast expanse of ocean, the Polynesians developed innovative navigation techniques—with which they set out to conquer the Pacific.
Era 3 – Rapa Nui (Builder) - The Rapa Nui colonized Easter Island around the 1100s. On this isolated territory, they managed to overcome difficult conditions to survive, make use of the land's mineral resources, and cover their ground with monumental statues and ceremonial structures.
Era 4 – Māori (Militarist) - Māori populations mainly settled on Te Ika-a-Māui, the North Island. Here, they built a thriving and complex society, structured into clans and extended families, whose bonds of solidarity were maintained through conflicts and wars.
Era 5 – Hawaiians (Agrarian) - Starting in the late 1700s, Hawaiian society entered a period of deep changes. Political unification and increased contact with foreign cultures transformed their highly stratified systems, even as Hawaiians continued to steward the bounty of both land and sea.
Era 6 – New Zealanders (Scientist) - In the 1940s and 1950s, New Zealand accelerated its movement away from the British imperial framework. Over the following decades, its leaders widened the social model inherited from the Seddon and Savage governments, while also investing in technologies to ensure the country's energy independence.
6 New Wonders
Uluṟu
Aitutaki Lagoon
Bungle Bungle Range
Whakaari Volcano
The Royal Palace of Papeʻete
Mauna Kea Observatory
Plus 7 independent peoples, 15 new narrative events, new in-game themed music tracks composed by Arnaud Roy
MAJOR GAME UPDATE + FREE CULTURE ​ – "BONNY PATCH" & CARIBBEAN PIRATES
In addition to Oceania we've released some free content:
Bonny Patch – Major updates to naval gameplay, trade and resource management. More details are available on Games2Gether.
Caribbean Pirates Free Culture – Era 4 (Militarist) – Play as the infamous Caribbean pirates in Era 4 to boost your militarist chops!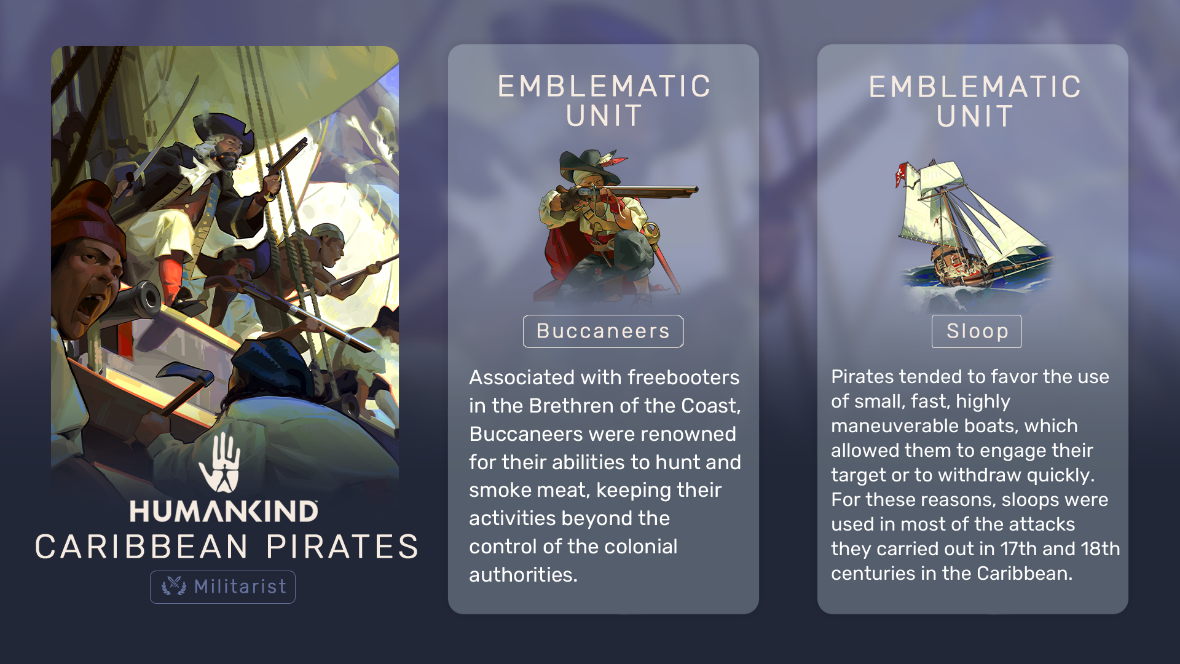 We hope you enjoy! ​
​
- the Ampliteam