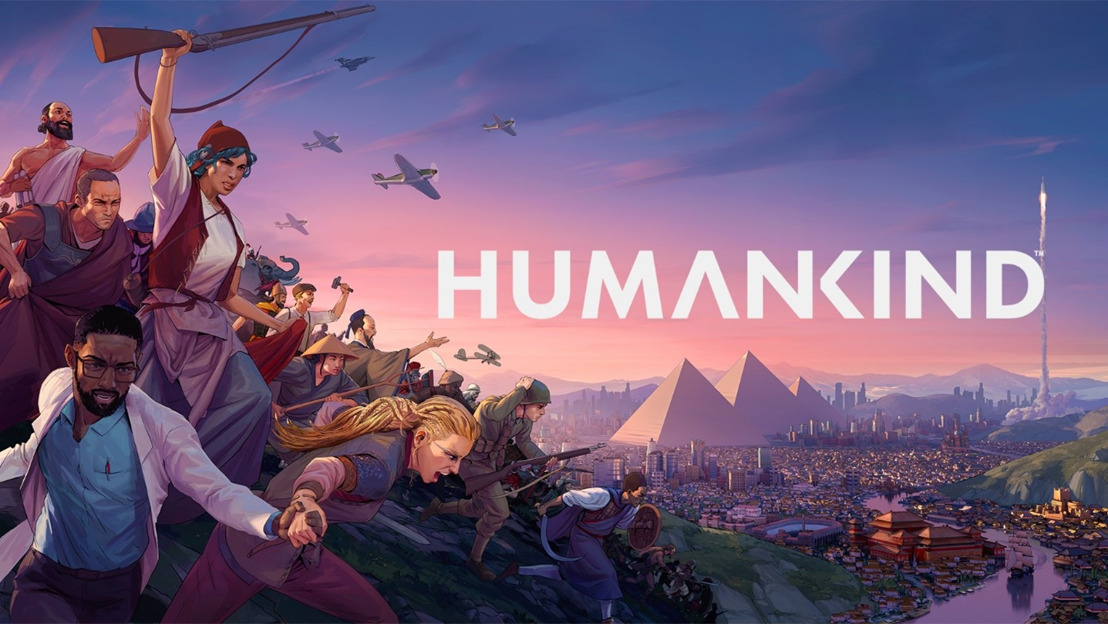 HUMANKIND DELAYED TO AUGUST 17th, 2021
The dev team will be working to perfect Accessibility, Pacing, Balancing, Diplomacy, AI and much more.
Paris, March 25th – When we first announced our upcoming historical strategy title HUMANKIND™, we called it our magnum opus, and we meant every word of that. The response so far has been amazing: the community has been super excited and involved with the development at every step of the way, and we intend to honor their expectations for the game. Here's a few words from our Chief Creative Officer & Studio Head, Romain de Waubert de Genlis about the reasoning behind the delay:
"It's been exciting to see the community get their hands on the game during the last few OpenDev sessions, and to hear all the positive (and constructive!) feedback.
Players have always been at the heart of Amplitude's philosophy and releasing HUMANKIND in August will allow us the extra time to keep working with the community and polishing the game for an amazing day one experience."
The team will be focused on improving areas of work identified by the community during our previous Lucy OpenDev, when players tested out 4 eras and 40 cultures of the game to give us their thoughts. Accessibility, Onboarding, Pacing, Balancing, Diplomacy and AI are just a few of the key areas we'll be concentrating on. For more detailed information, check out our dev blog available here.
To thank everyone for bearing with us on this, we've decided to include some extra free content for pre-purchasers of HUMANKIND™: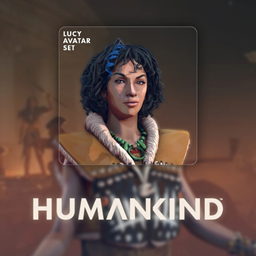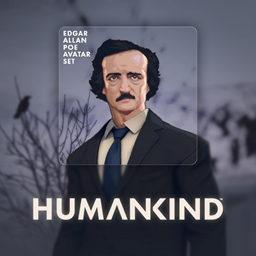 The Edgar Allen Poe and Lucy avatar sets allow players to customize their leaders.
They will be available free at launch for those who have pre-purchased the game.
Most of all, we'd like to thank our players for their support and patience. We can't wait for you all to see the result!

The Amplitude Studios team
ABOUT AMPLITUDE STUDIOS
Amplitude is a team of experienced, quality driven video game lovers and creators of the finest strategy games with the help of our players! Founded in 2011 and acquired by SEGA in 2016, we are a team of over 120 developers based in Paris with an international team hailing from all over the world.

Our current titles in production include HUMANKIND™, a historical strategy epic where you'll be combining cultures as you lead your people from the Bronze to the Modern age; and Endless™ Dungeon, a squad-based rogue-lite tactical action game. We're best known for our critically acclaimed Endless™ series, played by millions worldwide, including Endless Space, Endless Legend, Dungeon of the Endless, and Endless Space 2.

Our close relationship with the community is a core feature of the studio's philosophy. We're proud of the way we create games together with our players via Games2Gether, our custom-built community platform that enables our community to play a key role in the creation of our games at every stage of development.
ABOUT SEGA EUROPE LTD.:
SEGA® Europe Ltd. is the European Distribution arm of Tokyo, Japan-based SEGA CORPORATION, and a worldwide leader in interactive entertainment both inside and outside the home. The company develops and distributes interactive entertainment software products for a variety of hardware platforms including PC, wireless devices, and those manufactured by Nintendo, Microsoft and Sony Interactive Entertainment Europe. SEGA wholly owns the video game development studios Two Point Studios, Creative Assembly, Relic Entertainment, Amplitude Studios, Sports Interactive and HARDlight. SEGA Europe's website is located at www.sega.co.uk.
ASSETS:
Download Lucy "Thank You" Video:
Lucy OpenDev Infographic: