HUMANKIND™ AVAILABLE FOR PRE-ORDER ON CONSOLES, PLUS A NEW DLC "CULTURES OF LATIN AMERICA" IS OUT NOW
The twin announcements were made at the Summer Game Fest kick-off show this evening.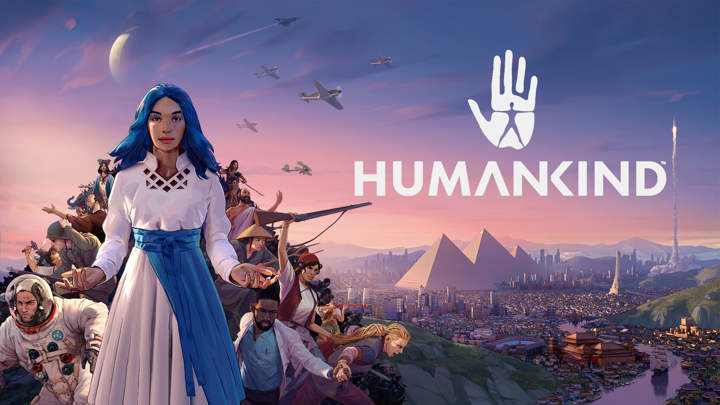 Paris, June 9th – It's a big evening of news for us over here at Amplitude Studios! We're thrilled to announce that our turn-based historical strategy game, where players combine cultures to create their own unique civilization, will be coming soon to Xbox Series X/S, Xbox One, PlayStation 4, PlayStation 5, and that pre-orders are available now!
We've also announced (and released!) the game's 2nd DLC on PC, which will allow players to enjoy the rich history Latin America with 6 new cultures. There's also a juicy free update we're calling the "Bolivar Patch". More details below!
HUMANKIND™ WILL COME TO XBOX AND PLAYSTATION, PRE-ORDERS AVAILABLE NOW

We are extremely excited to be bringing the game to a wider audience, and we hope that console players will love having the opportunity to answer the age-old question: How far will you push HUMANKIND™?
The console ports are being developed by Aspyr studio:
"As big fans of Humankind, we're ecstatic to partner with Sega and Amplitude to bring this amazing game to new audiences" said Michael Blair, Senior Director of Business Development "With our history in this space, we know that we'll be able to deliver a deep strategy experience that really shines on consoles."
Players can pre-order HUMANKIND™ here, or check out the trailer here. Coming November 4th to a console near you.
NEW DLC OUT NOW - CULTURES OF LATIN AMERICA

For those who fancy a trip to Latin America, tide yourselves over with a visit from the comfort of your home! Expand your HUMANKIND experience with the cultures of Latin America DLC pack, which includes:
6 New Cultures: Caralans, Nazca, Taíno, Inca, Argentinians, and Cubans
6 New Wonders: Pyramid of the Sun – Teotihuacan, Maracana Stadium, Salar de Uyuni, Salto Angel, Lençóis Maranhenses, and the Atacama Desert.
9 Independent Peoples
15 Narrative Events
30+ New in-game themed music tracks composed by Arnaud Roy
"Cultures of Latin America" is available now on Steam and Epic Games Store for £6.99/$8.99/€8.99, and you can watch the trailer here.
MAJOR GAME UPDATE – "BOLIVAR PATCH"

And for our last bit of news – We've also released a major game update today that will bring many community-requested features and changes to the game. Just to name a few:
Reworked surrender system
Rebalanced war support modifiers
Infrastructure yield previews
Unique wonder effects
.. and many more!
For more information, check out our community platform https://games2gether.com.
We hope you enjoy,