FOOTBALL MANAGER 2023 CONSOLE TO LAUNCH ON PLAYSTATION 5 ON FEBRUARY 1ST
Available at 20% off for PS Plus subscribers until February 14th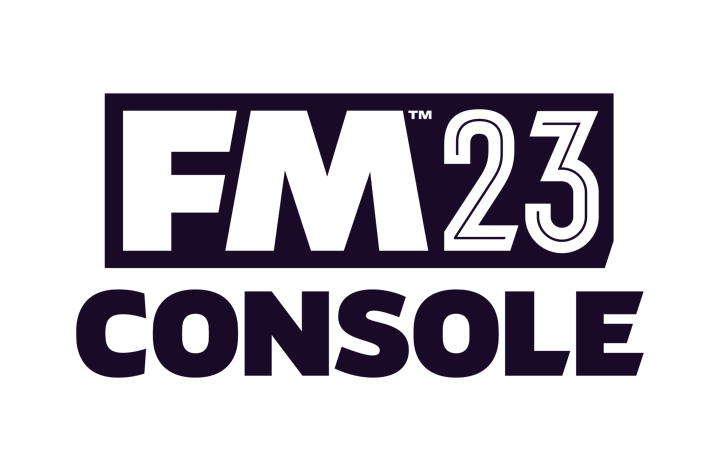 London, England – 25th January 2023 – Today, Sports Interactive™ and SEGA can announce that the iconic series, Football Manager, will debut on PlayStation 5 on February 1st with the release of Football Manager 2023 Console for that platform.
FM's inaugural PS5 release was originally scheduled for November 8th 2022, but was subject to a delay caused by unforeseen circumstances which arose during the submissions and approval process.
FM23 Console will now launch with a 20% discount for all PlayStation Plus subscribers which will be redeemable until Tuesday, February 14th at 15:00 GMT. The discount total is consistent with the pre-order incentive that ran prior to the initial intended release date.
Miles Jacobson, Sports Interactive's Studio Director, said: "We're delighted with today's update that we're finally going to be able to get FM23 Console into the hands of PS5 gamers. Since the initial delay, the team at Sports Interactive and our colleagues at SEGA have worked tirelessly with Sony to overcome the issues and we're pleased to now have a release candidate ready to launch next week.
"While it's unusual for us to release a game during a major football transfer window, our priority from the moment our initial launch was postponed was to get the game into the hands of PS5 gamers as quickly as possible. Once all the global transfer windows are closed, we will provide a data update for the PS5 edition in line with the updates for all of our other platforms."
For more information on the FM23 series on all platforms, visit www.footballmanager.com.
About Sports Interactive™ Ltd.:
Sports Interactive (SI) is the world's leading developer of sports management simulations. Founded in 1994, SI became a wholly owned subsidiary of SEGA in 2006. Based in Stratford, East London, the SI team includes more than 270 full-time staff members, supported by a network of roughly 1,000 part-time researchers across the globe. SI is an official partner of many major football leagues and organisations, including UEFA, the Bundesliga, LFP, the EFL and the League Managers Association, as well as numerous charities and not for profit organisations. Further information on the studio and its work can be found at www.sigames.com.
About Football Manager™:
Football Manager (FM) is the world's leading football management simulation title. With more than 50 countries to manage in and a database of over 800,000 players and staff it offers an incredibly detailed and immersive experience. In FM you make all of the key decisions, from signing (and selling) players through training, team selection and tactics as you take your team to the top of the footballing world while carving out your own philosophy and strengthening your club's identity. FM has grown to become more than just a game and has embedded itself in the football industry; the FM database is used by several clubs to help shape their recruitment strategies and thousands of professional footballers and backroom staff members are committed fans of the game. FM has become an integral part of modern fan culture; the game has not only enhanced the collective footballing knowledge of its players but has been the inspiration for several books, a stand-up comedy show and even a feature length documentary. For more information on Football Manager, visit www.footballmanager.com.
About SEGA Europe Limited:
SEGA Europe Limited is the European Distribution arm of Tokyo, Japan-based SEGA CORPORATION, and a worldwide leader in interactive entertainment both inside and outside the home. The company develops and distributes interactive entertainment software products for a variety of hardware platforms including PC, wireless devices, and those manufactured by Nintendo, Microsoft and Sony Interactive Entertainment Europe. SEGA wholly owns the video game development studios Two Point Studios, Creative Assembly, Relic Entertainment, Amplitude Studios, Sports Interactive and HARDlight. SEGA Europe's website is located at www.sega.co.uk