ENDLESS™ DUNGEON'S PC CLOSED BETA STARTS SEPTEMBER 7th
Get instant access by pre-ordering the Last Wish Edition on Steam or Epic Games Store. Players who snag the game on Steam will also get two free buddy passes for friends to play along in multiplayer!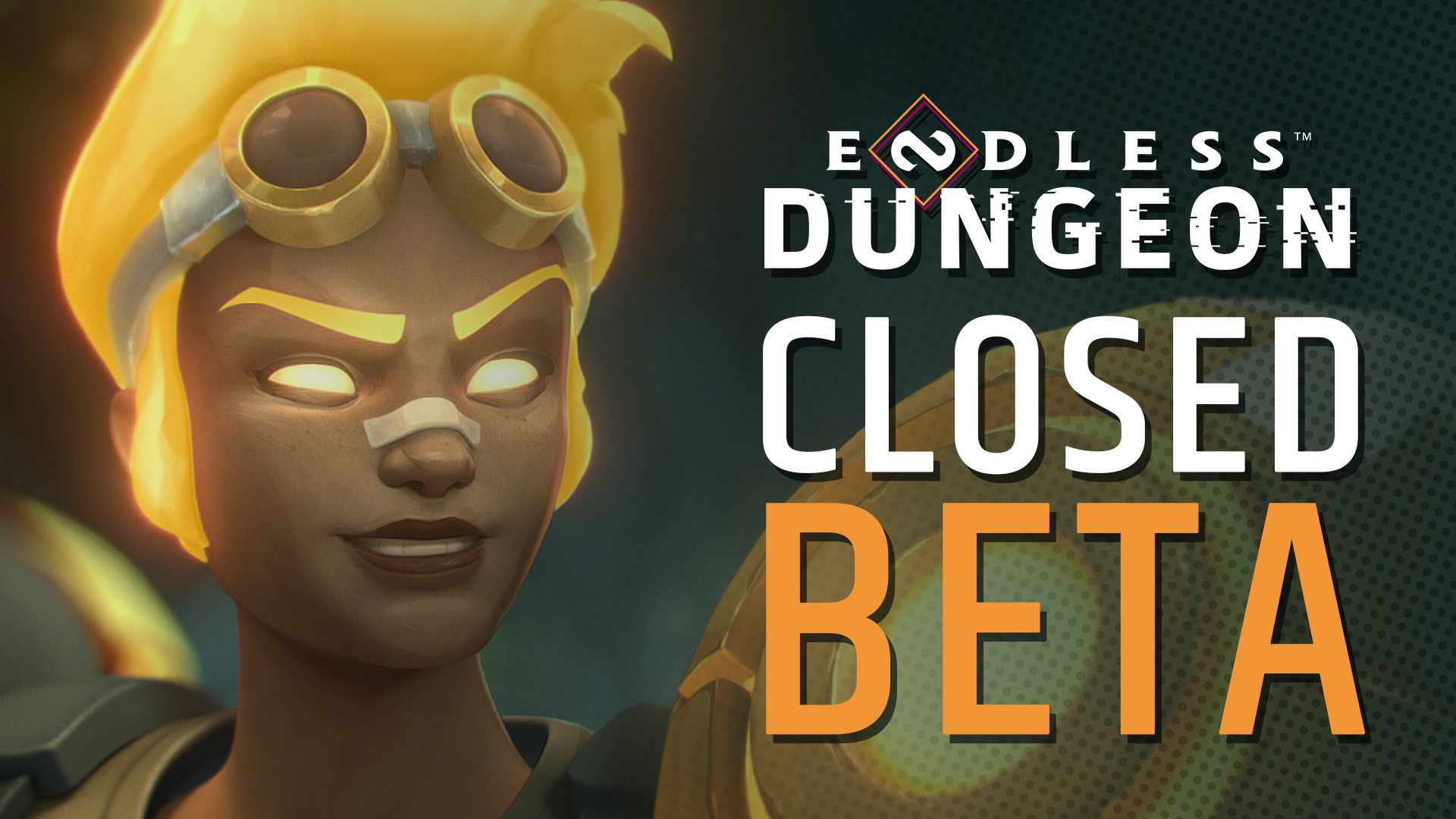 PARIS August 21st – ​ Grab some guns, lasso some friends, and get ready to venture into parts unknown! We here at Amplitude Studios are delighted to announce that the Closed Beta for ENDLESS™ Dungeon will be happening from September 7th to the 18th.
ENDLESS™ Dungeon is a rogue-lite tactical action game with a sprinkle of tower defense. You find yourself stranded in a mysterious abandoned space station. Your goal is to fight your way to the exit all the while protecting your crystal from never-ending waves of monsters… or die trying, get reloaded, and try again! ​
Get ready to test your mettle against new bosses and monsters, and even start discovering bits and pieces of station lore. Plus, players who pre-order on Steam will also get two free buddy passes for friends to play along in multiplayer!
WATCH THE CLOSED BETA TRAILER:
WHAT'S IN THE CLOSED BETA?
This closed beta is PC only, with ENDLESS™ Dungeon coming to PC and consoles on October 19th !
Anyone who pre-orders the Last Wish Edition of the game on Steam or Epic Games Store will be granted access to the Closed Beta and all its spicy content:
4 heroes to incarnate, plus Hero Quest content for the very first time!
15 types of monsters to face (of the Bug, Blob, and Bot variety)
5 districts to explore (Astral Harbor, Devotion Garden, Labor Colony, Procedural Factory, Life Incubator)
2 bosses to smash…or get smashed by! (Cagekeeper, Bug Momma)
Co-op multiplayer up to 3 players
Multi-language
As always with pre-release builds our goal is to gather community feedback to help make the game the best that it can possibly be! Players who play through the game will be able to complete an ingame survey and let us know all your thoughts, hopes, and dreams…
GIFT FREE ACCESS TO YOUR FRIENDS
Want to win the adoration and respect of your friends? Well, we can't promise that, but on Steam only, anyone with the Last Wish Edition of the game will also receive two additional licenses for a special "multiplayer only" version of the game that they can gift to two friends via Steam's gift system. This access will only last for the duration of the Closed Beta.
For more information check out Games2Gether.
Select streamers will also be dropping "multiplayer only" accesses via Twitch drops. Check Games2Gether starting September 7th for the official list!
Pre-orders are available at https://endlessdungeon.game ​
​​
​See you on the inside!
NOTES TO EDITORS
About Amplitude Studios SAS: ​
​Amplitude Studios SAS is a team of experienced, quality driven video game lovers and creators of the finest strategy games with the help of our players! Founded in 2011 and acquired by SEGA in 2016, we are a team of over 170 developers based in Paris with an international team hailing from all over the world.
Our most current titles include the upcoming ENDLESS ™ DUNGEON, a squad-based rogue-lite tactical action game, and HUMANKIND™, a historical strategy epic where players combine cultures and lead their people from the Ancient to the Modern Era. We're best known for our critically acclaimed ENDLESS™ series, played by millions worldwide, including ENDLESS SPACE, ENDLESS LEGEND, Dungeon of the ENDLESS, and ENDLESS SPACE 2. ​
​​
​Our close relationship with the community is a core feature of the studio's philosophy. We're proud of the way we create games together with our players via Games2Gether, our custom-built community platform that enables our community to play a key role in the creation of our games at every stage of development. ​
​​
​About SEGA® Europe Limited:
​SEGA® Europe Limited is the European Distribution arm of Tokyo, Japan-based SEGA CORPORATION, and a worldwide leader in interactive entertainment both inside and outside the home. The company develops and distributes interactive entertainment software products for a variety of hardware platforms including PC, wireless devices, and those manufactured by Nintendo, Microsoft and Sony Interactive Entertainment Europe. SEGA wholly owns the video game development studios Two Point Studios, Creative Assembly, Relic Entertainment, Amplitude Studios, Sports Interactive and HARDlight. SEGA Europe's website is located at www.sega.co.uk ​ ​ ​