ENDLESS™ DUNGEON'S PC CLOSED BETA STARTS NOW
Now until September 18th, players can get instant access by pre-ordering the Last Wish Edition of the game on Steam or Epic Games Store. Plus, players who pre-order on Steam will get two free buddy passes for friends.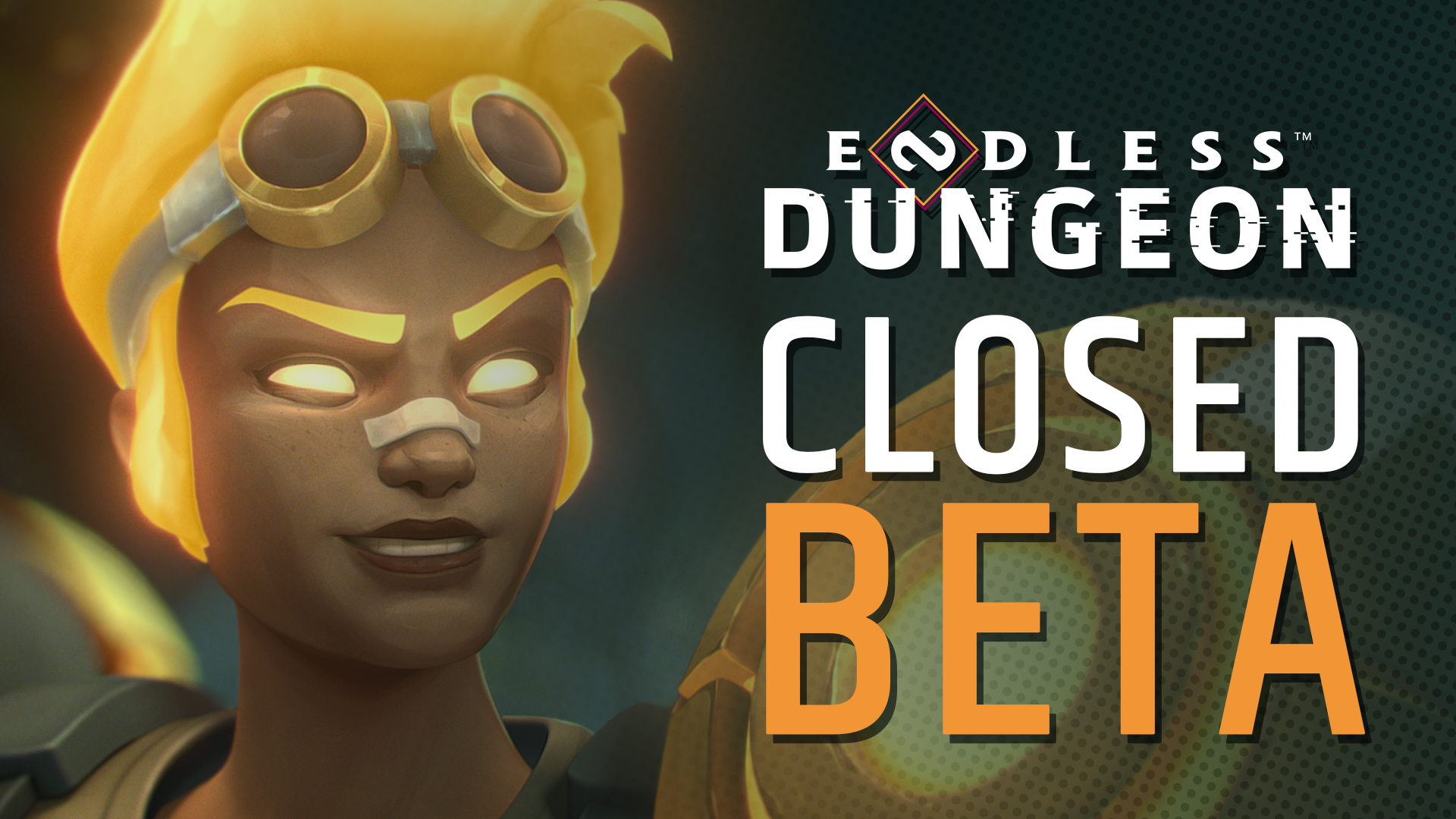 Paris, September 7th – ​ Squad up, gear up, giddy up! The Closed Beta for ENDLESS™ Dungeon, our space-western tactical-action rogue-lite game with a twist of tower defense is out now! From September 7th to September 18th players can face the station alone or with friends in co-op up to 3 players.
In ENDLESS ™ Dungeon, you find yourself stranded in a mysterious abandoned space station. Your goal is to fight your way to the exit all the while protecting your crystal from never-ending waves of monsters… or die trying, get reloaded, and try again! ​
Today's Closed Beta is the last big chance to play the game before it comes to PC and Consoles on October 19th.
WHAT'S IN THE CLOSED BETA?

​Get ready to test your mettle against new bosses and monsters, and even start discovering bits and pieces of station lore! Here's all the great content you'll unlock:
4 heroes to incarnate (Zed, Bunker, Blaze and Shroom)
15 types of monsters to face (of the Bug, Blob, and Bot variety)
5 districts to explore (Astral Harbor, Devotion Garden, Labor Colony, Procedural Factory, Life Incubator)
2 bosses to smash…or get smashed by! (Cagekeeper, Bug Momma)
Co-op multiplayer up to 3 players
Multi-language
GIFT FREE ACCESS TO YOUR FRIENDS
As a special bonus, on Steam only, anyone with the Last Wish Edition of the game will also receive two additional licenses for a special "multiplayer only" version of the game that they can gift to two friends via Steam's gift system. This access will only last for the duration of the Closed Beta.
Select streamers will also be dropping "multiplayer only" accesses via Twitch drops, so keep an eye out!
For more information check out Games2Gether.
We hope you enjoy! ​
​