COMPANY OF HEROES 3 IS OUT NOW ON PC!
Check out our brand-new tutorial series to hone your combat skills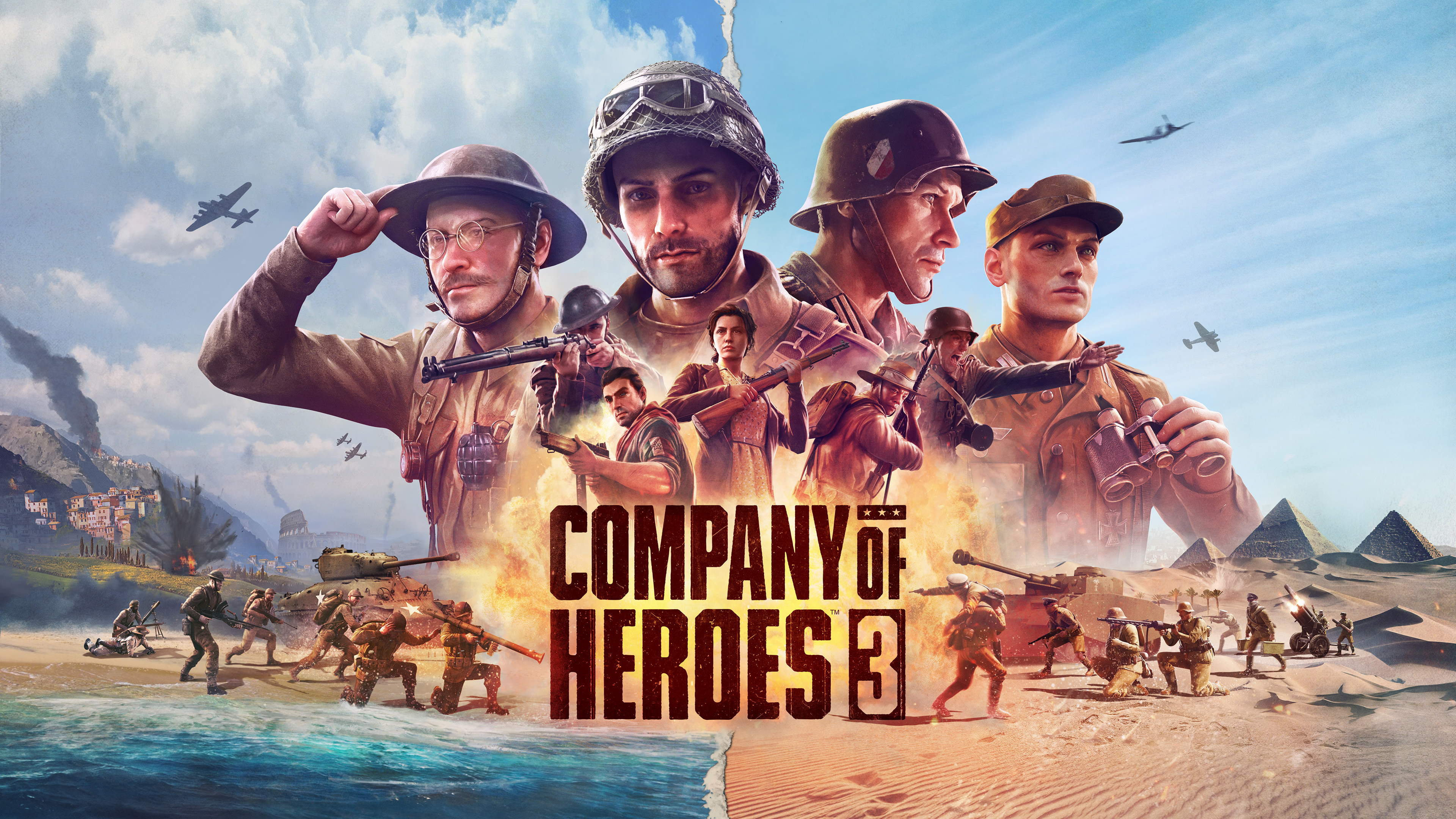 Relic Entertainment™, Inc. and SEGA® Europe Limited are excited to announce that Company of Heroes™ 3, the highly anticipated third installment in the beloved strategy franchise, is officially out now on PC on Steam! Watch the launch trailer here.
Since Company of Heroes 3 is the biggest launch in the series' history, we've joined forces with some of our greatest community members to produce a hefty 23 brand new tutorial videos, covering everything from combat fundamentals to advanced techniques like breaching and countering.
Long-time Company of Heroes content creator SkippyFX pours over the basics of issuing commands to your units, how to hold onto victory points for dear life, and the strategic importance of capturing airfields. CoH tournament caster StormlessUK covers the subtle art of using the right tank for the right job, how to position them for maximum armour value, and how to smash new routes for your infantry.
Meanwhile, covering more intermediate tactics, content creator Elpern explains how CoH3's Veterancy system rewards your most persistent units, or how upgrades can turn basic units into specialized threats, like the flamethrower-wielding Royal Engineer.
Last but not least, content creator Tightrope shows players how to counter every possible threat at a strategic or tactical level, including defensive anti-tank units and deadly eagle-eyed snipers.
Check out all these tutorials now to help get you started on your journey across the Italian Dynamic Campaign, the North African Operation, or your next multiplayer match in Company of Heroes 3.
For more information about Company of Heroes 3, head to www.companyofheroes.com, where players can also sign up for CoH-Development – Relic's community feedback platform. You can follow the game on YouTube, Twitter, Instagram, and Facebook. For more information about SEGA Europe, log on to www.sega.co.uk and follow us on Facebook, Instagram, YouTube on Twitter.
YouTube Playlists
Beginner Guide - https://youtube.com/playlist?list=PLa7fS3AsVnyimC_LvscFFXuLvz9Pdpklc
Intermediate Guide - https://youtube.com/playlist?list=PLa7fS3AsVnygqvgM2q9TB6UBYtIOQVbC9
Advanced Guide - https://youtube.com/playlist?list=PLa7fS3AsVnyhIDF1-gsrZN5mDRK9PwHjB
About Relic Entertainment, Inc.
​Relic Entertainment is the award-winning development studio behind critically acclaimed franchises including Company of Heroes, Age of Empires IV, Warhammer 40:000: Dawn of War, and more. Since its inception in 1997, Relic has produced a rich catalogue of genre-defining real-time strategy titles and continues to innovate today as a SEGA-owned studio. Relic is located in Vancouver, Canada. Learn more at www.relic.com.
About SEGA Europe Limited:
SEGA Europe Limited is the European Distribution arm of Tokyo, Japan-based SEGA CORPORATION, and a worldwide leader in interactive entertainment both inside and outside the home. The company develops and distributes interactive entertainment software products for a variety of hardware platforms including PC, wireless devices, and those manufactured by Nintendo, Microsoft and Sony Interactive Entertainment Europe. SEGA wholly owns the video game development studios Two Point Studios, Creative Assembly, Relic Entertainment, Amplitude Studios, Sports Interactive and HARDlight. SEGA Europe's website is located at www.sega.co.uk
COH3_PCLaunch_PLAY_NOW_FULL_16x9_ENG_PEGI.mp4
MP4 - 445 Mb
Download